WINTER SNOW OUTFIT IDEA
Women differ like snowflakes. -Murray Pura
---
My winter snow outfit? Yes, it used to be such a struggle for me but not anymore!
This year, I celebrated my birthday at Big Bear Lake with my family. And to keep myself from being the killjoy mom, I took some time to prepare beforehand! This time I don't intend to let a little snow stand in the way of being a stylish, cool mom. So, with the help of a very good friend, I learned that the secret to enjoying the snowy weather is the fabric of the clothes you choose to wear and layering them well. She said to stay away from cotton, which is good for warm, dry weather but once wet, it will NOT keep you warm at all.
And to my relief, my day went by with no wet, freezing moments! Yay for being prepared!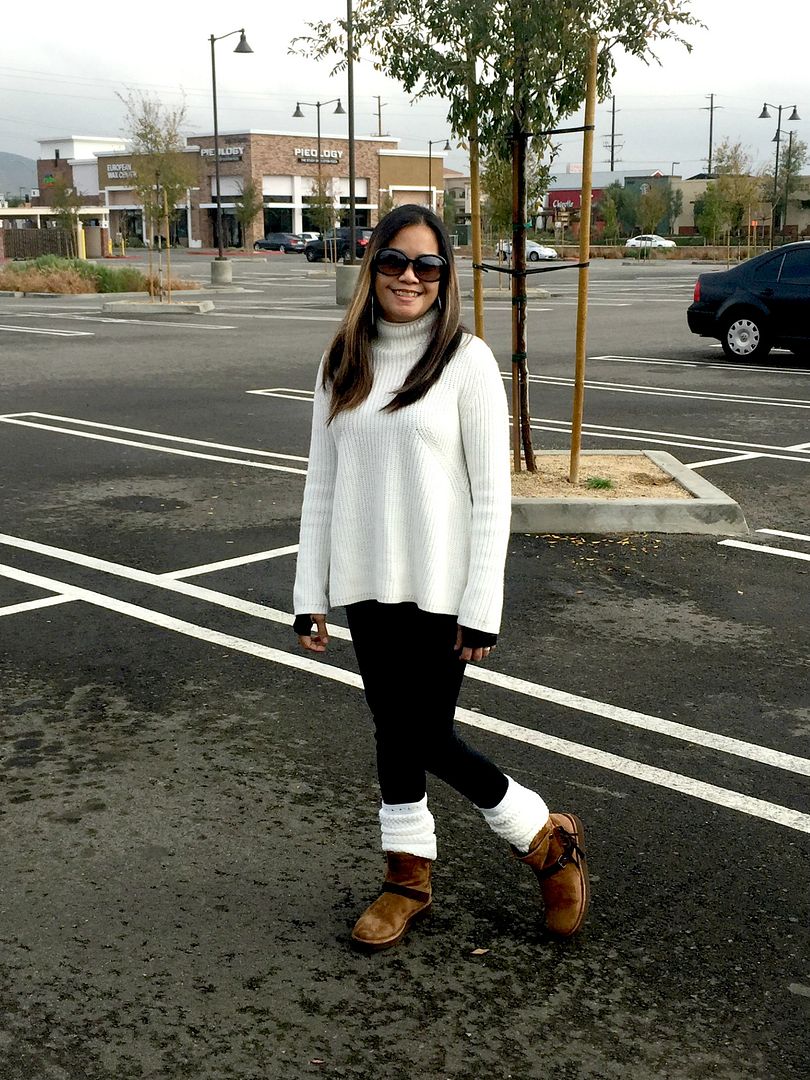 I wore a thermal top from Columbia as my underlayer, a chunky knit sweater over it, which I bought at Nordstrom Rack, and I topped it off with a padded parka from H&M. The thermal top is such a wonderful layering piece since I get added warmth but no bulkiness!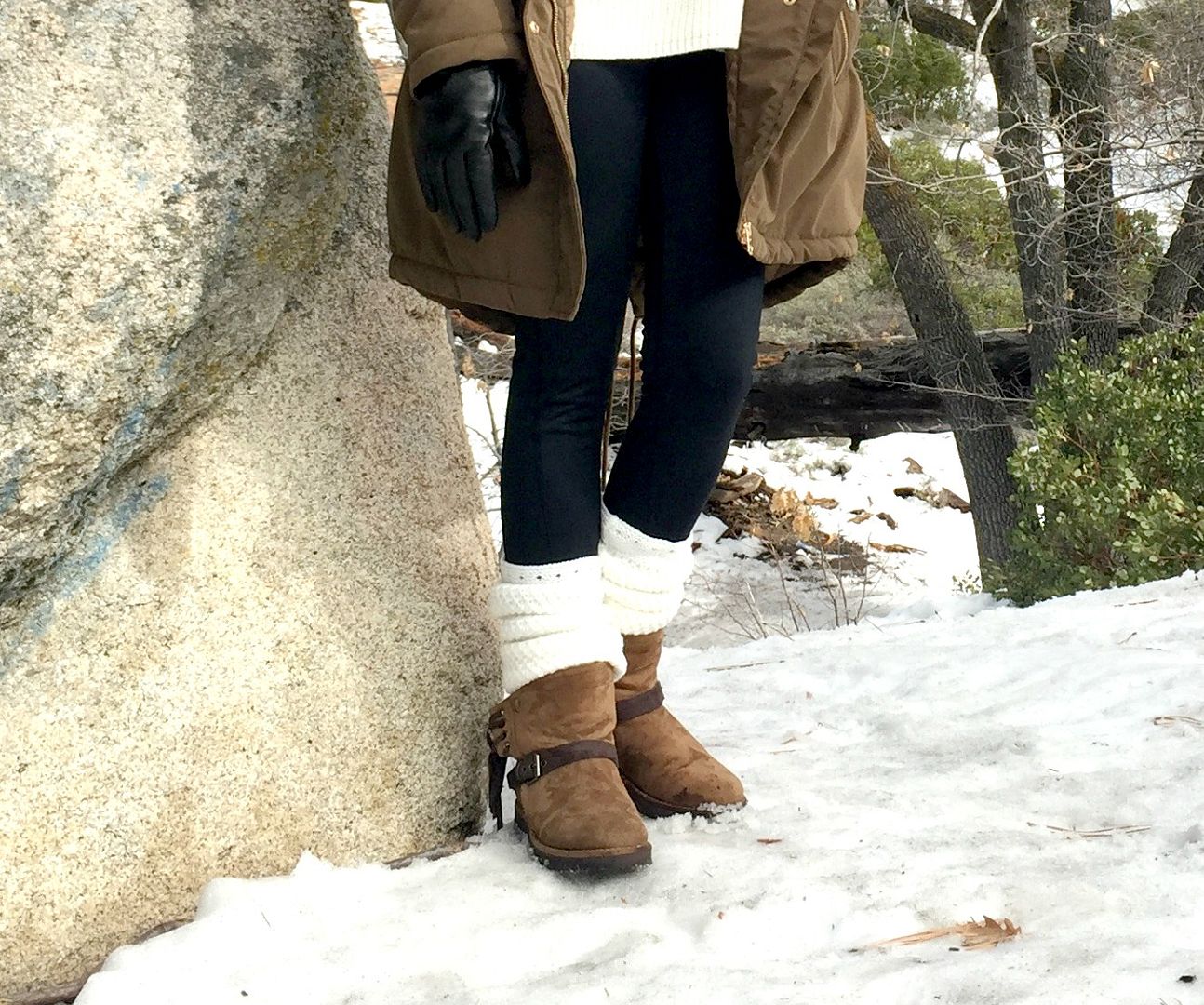 Instead of snow pants, I wore a pair of leggings to make the outfit look more pulled together. I wore a regular pair as my underlayer and athletic moisture-wicking leggings on top of it. With the use of a little layering magic, my legs stayed warm without hiding my shape.
For shoes, I wore waterproof boots from UGGS. I finished off the outfit with a beanie and set of waterproof gloves I got from Target.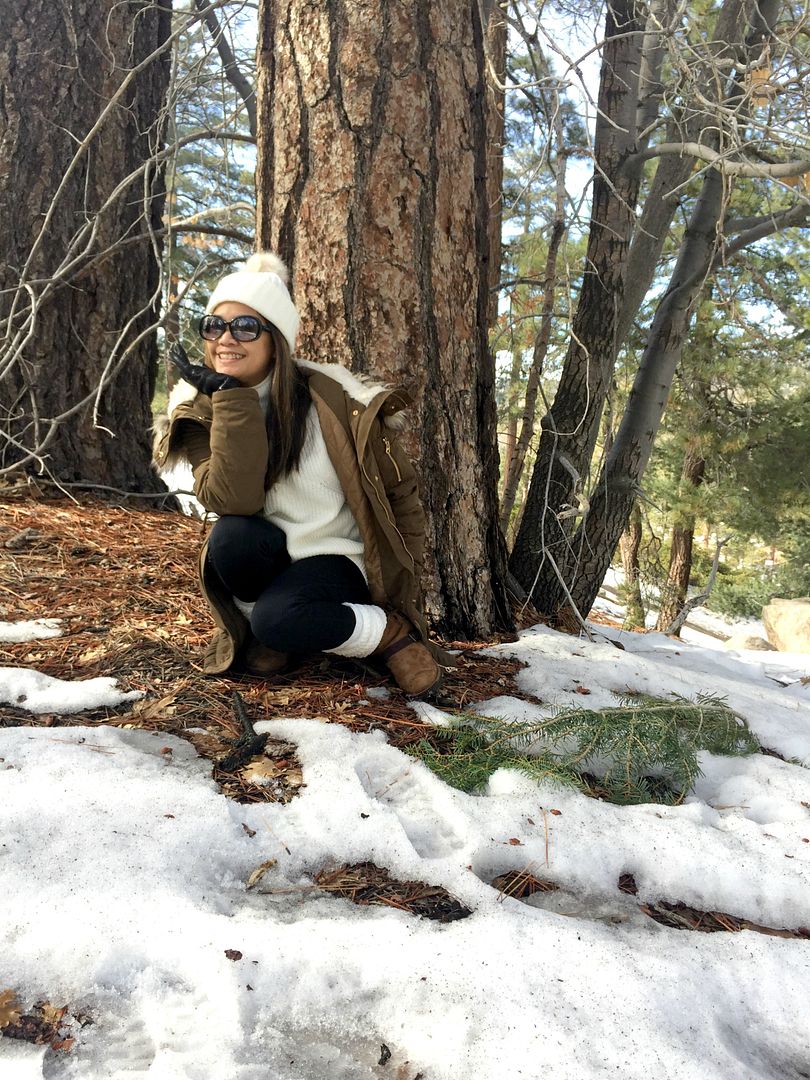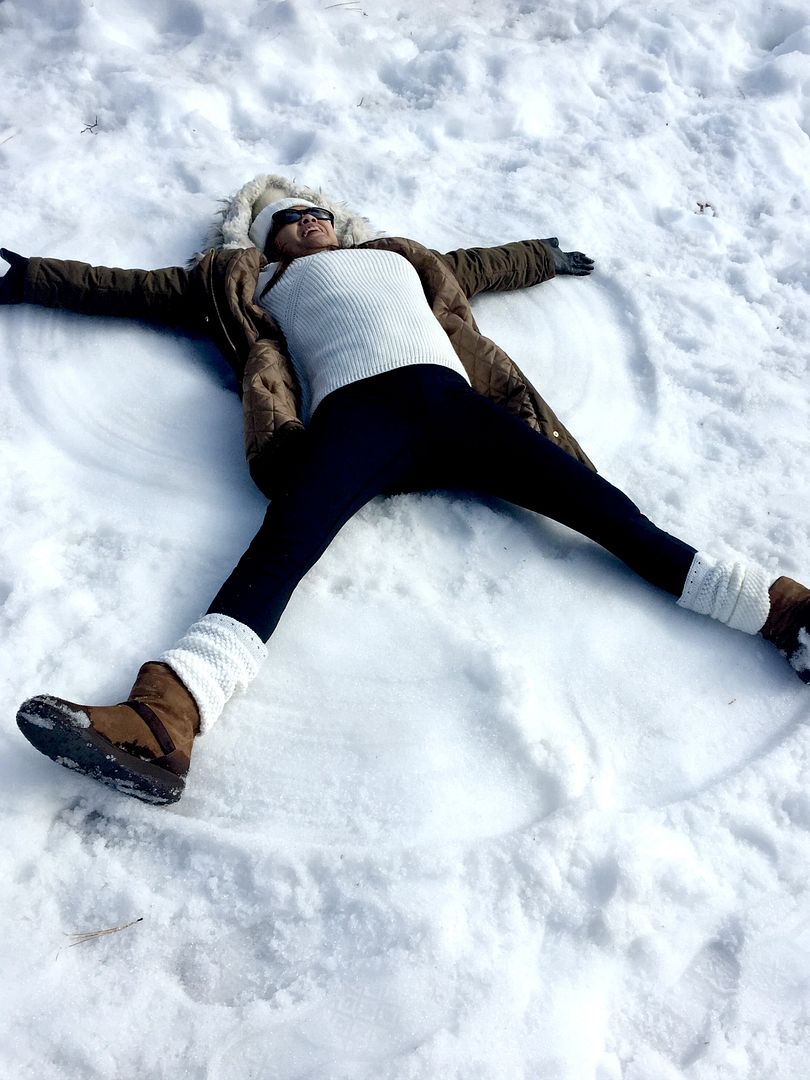 To test my winter snow outfit against the elements, I did the classic snow angel! It was perfect! I was waterproof and dry, thus making my day a perfect, no-freezing one!
Do you have any ideas to share for a winter snow outfit? Please share your comments below. Thanks for dropping by!