"I'm thinking balls are to men, what purses are to women. It's just a little bag but we'd feel naked in public without it."— Sarah Jessica Parker as Carrie Bradshaw ("Sex And The City")
4 MUST HAVE TOTE BAGS
---
[dropcap]I[/dropcap] love summer! And during this time, one of my absolute must have is a tote bag. But what type do I really need? With so many different totes we can buy, I have narrowed it all down and hone in on what will work according to one's everyday activities. Here is my round up of the 4 must have tote bags.
[dropcap]➀[/dropcap]  Tote Bags for Nine-to-fivers
Bags with pockets and compartments are best choose if you need one to go to and from the office everyday. Not only it will help you stay organized but also to find things you will need easily. Below examples are designed for that use.
Here are some examples:
1. Kenneth Cole Reaction  2. Rimen & Co. PU Leather  3. NAWO Cow Leather
[dropcap]➁[/dropcap] Tote Bags for Weekenders
If you love going on a weekend getaway, choose a bag that is large enough to carry the things you would normally take with you like the examples below. To keep everything secure inside, go for a bag that has zippered closure instead of the open one.
Here are some examples:

1. Large Nylon Travel Tote  2. Baggallini Weekender Travel Bag  3. Bayfield Bags Travel Overnighter
[dropcap]➂[/dropcap] Tote Bags for Beach Bums
Love being near the water? Then choose a bag that is made of a waterproof material like below to help keep things dry. Also, to avoid disaster caused by summer showers pop up, zipper closure is a must!
Here are some examples:

1. Bayfield Bags Beach Bag  2. Fishers Finery Beach Bag  3. Under Armour Tote Bag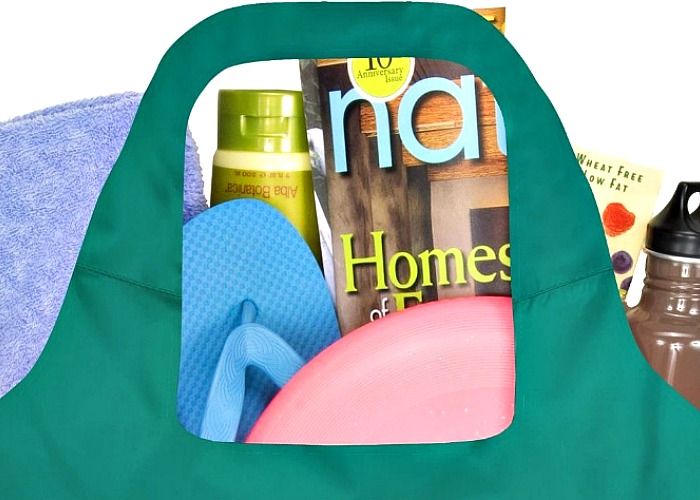 [dropcap]➃[/dropcap] Tote Bags for Shopaholics
Love to shop?  Instead of carrying a plastic bag, why not shop stylishly with a shopper tote like below! Choose an open one so you can stash those goodies inside easily.
Here are some examples:
1. Shinice Shopping Tote  2. ChicoBag Vita Shopping Tote  3. No.2 Bag Eco Shopping Tote bag

Which one of the above will work for you? Please comment below!
---
**Disclosure: Actions you take from the hyperlinks within this blog post may bring in commissions for this site. All products are used not for recommendation but for inspiration only.
---
Pssst! If you found this post useful, please share! And if you want to read more of what I have to say follow me on Facebook, Twitter and Pinterest or sign up below and  get  updated each time. Thanks for dropping by!