Featured Image: Shopbop
Best Womens Backpack for Work
Whether you're second-guessing buying them or not, women work backpacks simplify your life. They take the load off you and commuting to and fro from work, and after becomes a lot easier. You can effortlessly lug around essentials with backpacks in style. Plus, they pose productive to keep everything in one place and in the order you prefer for an easy access approach. During work, one has little time to bother about their belongings. In this case, you need a one-and-done system for holding all the necessities for wherever you go and whenever you go. 
With millions of backpacks in the market, not every option is created equal neither is it directly meant for you. After carrying out a thorough analysis and hours of research, we have concluded a list of the best women work backpacks. From those fit for taller frames to petite persons, grown-up versions to those made from the finest premium materials, these are relevant for every working woman out there. 
If you love this list of the best womens backpacks for work, you might also want to check out our best work sneakers women can wear to work without being frowned upon! 
What Are the Best Women Work Backpacks?
Many qualities make a women work backpack the best. Most of them boil down to your personal preferences. Before you pick one up, make sure to weigh up the pros and cons. Especially consider how having one could significantly lessen your stress of carrying your essentials to work. Research on your own too!
The best women work backpacks will be flexible for every type of working woman. Be it a frequent traveler, a 9 to 5er, those who need it for work and gym, or everyday use and constant use. Likewise, a good-quality bag is essential. That can handle the daily abuse with minimal scratches and shows resistance against places you may accidentally, but very frequently bump into your way to work.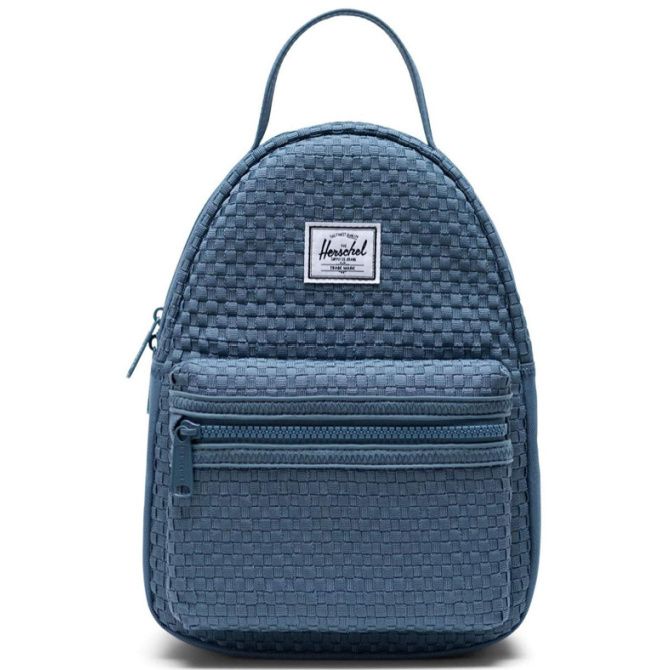 SHOP AT AMAZON
The Ultimate Go-Getter!
Herschel is a quality brand, and loyal customers know what they are paying for. If you're new to this company or, in general, about having a backpack itself, let us tell you that this is one of the best ladies work backpacks you can invest in. The medium size allows precise storage. Striped fabric liner and light padding protect your belongings. The water bottle side pockets are convenient for not running out of the water, like ever. Besides, it's stylish enough for the office as much as useful for a weekend away. 
• Loved for: ★★★★ | Available in different colors, dual top-carrying handles, slender shoulder straps, water bottle side pockets
• User said: Great small backpack for holding essential items. Very lightweight, too!
WHERE TO BUY: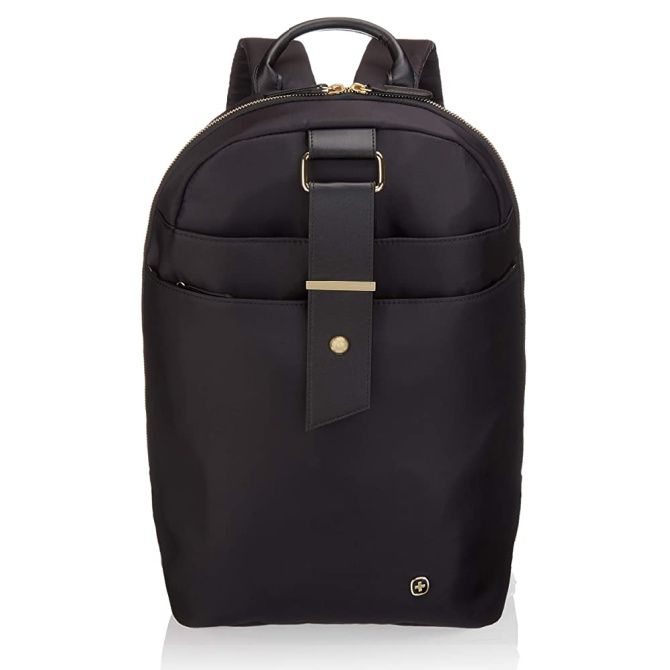 SHOP AT AMAZON
An Accessory You Didn't Know You Needed!
When an organization cannot be overlooked at any cost, the Wenger work laptop backpack is exactly what you need. It is available in a size 16″ laptop pocket and 10-inch tablet holder. You can keep your essentials as well as electronic devices all nicely managed. The padded and adjustable storage straps can be customized and don't overstrain your bones. Due to the organizing pockets, it distributes the weight around, rendering this an easy haul for daily use. Also, the anti-scratch lining safeguards belongings against any sort of harm. It's classic and very sleek-looking for the office. 
• Loved for: ★★★★ | Amazon's Choice, padded laptop and tablet pocket, anti-scratch lining, adjustable shoulder straps
• User said: It has a limited space that is so good for everyday work. Plus, it's waterproof and durable!
WHERE TO BUY: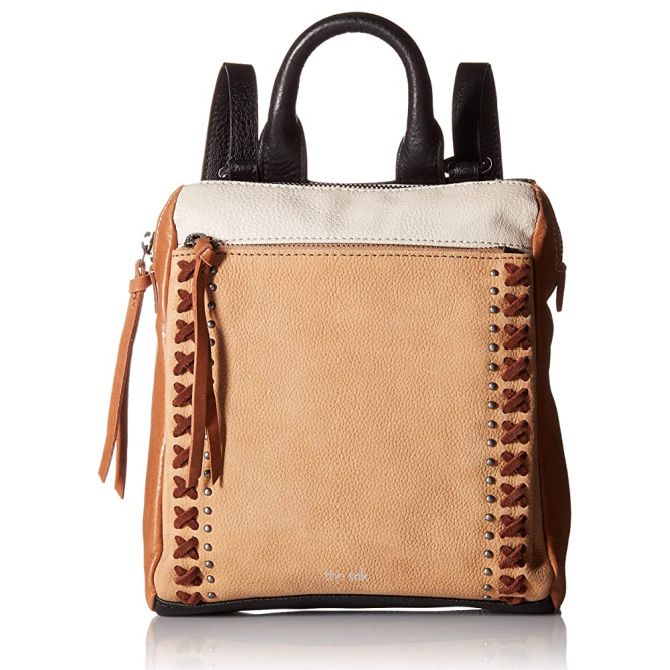 SHOP AT AMAZON
Perfect for the Bare-Minimum!
For an uber-chic find that makes heads turn when you enter the workplace, look no further than the Sak womens office backpack. All leather craftsmanship adds a premium touch, and the leather lining saves your luggage from any harm. It's high-quality and scratch-resistant. The polyester lining protects against leakages and from things getting wet. Contains both front and back pockets to keep essentials at hand reach, while the middle pockets serve as extra storage. Available in three statement colors, it boasts attractive looks and is practical enough to be converted into a crossbody. 
• Loved for: ★★★★ | 100% Leather, available in three colors, zipper closure, polyester lining, adjustable straps
• User said: it's designed to be quickly converted to a crossbody. I love this bag!
WHERE TO BUY: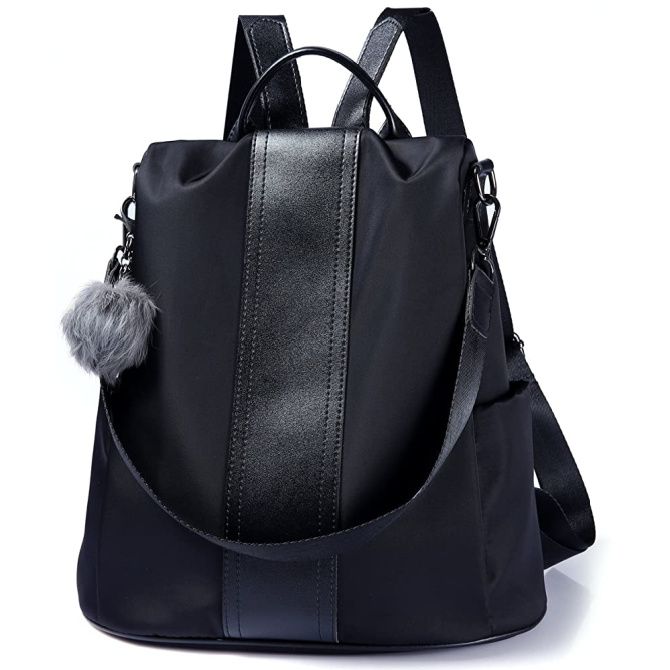 SHOP AT AMAZON
Made for Modern Commuters!
Pincnel offers one of the best backpacks for women work bag because it provides everything a working woman can possibly need. The anti-theft feature protects your belongings from getting in the hands of the wrong people. Nylon fabric makes it waterproof and safe for use under rainy weather. Several pockets further ante up the functionality of this bag. You can store a laptop, a tablet, your phone, and other necessities without any issues. Not to mention, the pom-pom addition is an added eye-catching accessory, which enhances the look of the backpack in a good way. 
• Loved for: ★★★★ | PU Leather/Nylon, available in different colors, anti-theft function, interior and exterior pockets, adjustable long shoulder straps
• User said: I love it so much that I can fit absolutely everything in here and more!
WHERE TO BUY: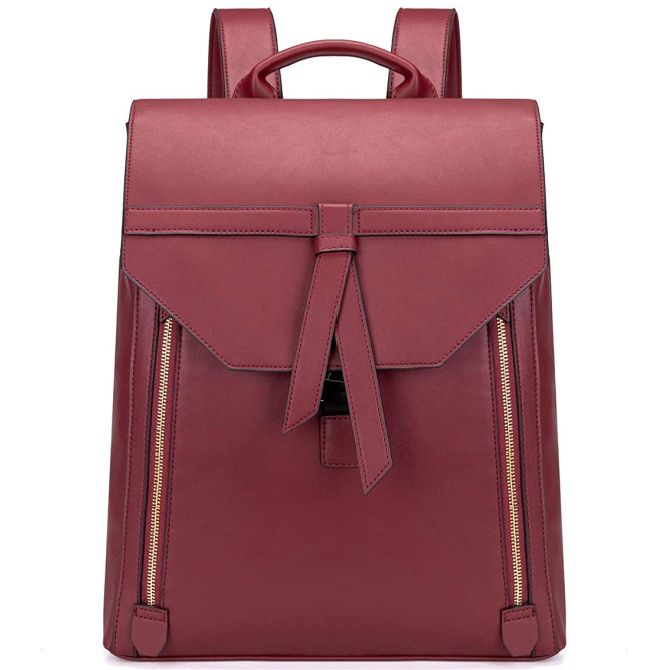 SHOP AT AMAZON
Trust Us on This!
Do you need something more professional and elegant-looking than your travel bag? Well, Estarar's faux leather-made women \'s laptop backpack for work cannot be ignored. Not only is it a good option for those avoiding animal products, but it also shows off vintage vibes that are always in sync with any kind of office job. Multiple compartments allow smart storage, and you can fit in a 14″ inch laptop with minimal effort. PU lining secure belongings from rain and other leaks, while the sturdy profile makes this an excellent grab for everyday use. 
• Loved for: ★★★★ | PU Leather/Polyurethane, available in different colors, multi-compartment, adjustable sturdy shoulder straps, buckle closure
• User said: I receive compliments on this bag all the time. It holds all my essentials pretty well!
WHERE TO BUY: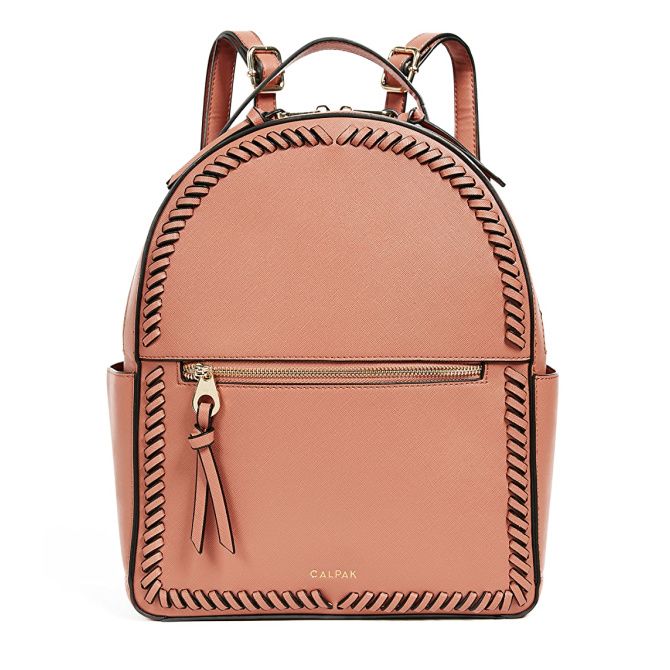 SHOP AT SHOPBOP
Of-The-Moment!
The ability to hands-free with Calpak's womens laptop backpack for work sounds incredibly comfortable, especially for long commutes. Available in four adorable shades, you'll become a definite fan right from the first impressions. We love the detailed braided design on the contour of the bag, which makes it look sophisticated and perfect. Apart from that, it has side and interior zip pockets for smart, well-distributed storage and side water bottle pockets as well to having water on-the-go. What's make it even more fantastic? It's fashionably identifiable. Yes! Even in a large crowd!
• Loved for: ★★★★ | Faux Leather, available in two colors, front zip pocket, water bottle side pouches, shoulder straps
• User said: Perfect backpack for commuting to and from work. It's a good size and trendy enough for cocktails after work with colleagues!
WHERE TO BUY:
SHOP AT EVERLANE
Like a Dream!
If looks matter to you the most, Everlane's laptop backpack for work is that and more. With a high-quality cotton twill exterior, it is water-resistant and protects luggage from stains, spills, and unfortunate weather conditions. The modern looks snap everyone into attention. Aesthetic and flaunting clean lines turn this into an ideal choice for minimalists. It is dependable and has a padded laptop compartment that saves laptop from bumping into other things. Plus, the smooth YKK zippers glide open and shut like a dream. Most of all, side pockets are your trusties for quick-access personal items. 
• Loved for: ★★★★ | Cotton Twill, available in three colors, water-resistant, padded interior laptop compartment, side slip pockets for water bottles
• User said: I really like the sleek style and design. I love using this backpack for work!
WHERE TO BUY: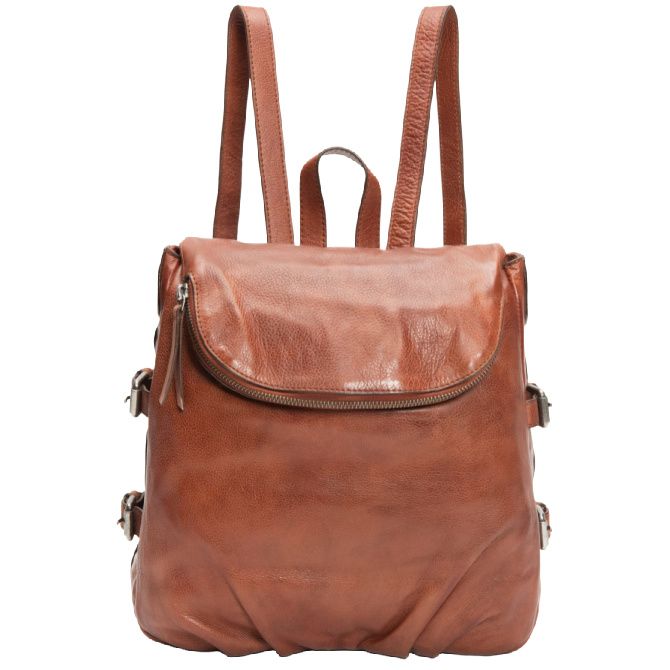 SHOP AT AMAZON
Street-Style Confirmed!
Are you on the hunt for sleek, work-friendly backpacks that without a hitch can fit in gym clothes, an extra pair of shoes dedicated to commuting, and everything you need en voyage? In that case, FRYE is right up your alley. What makes this the best laptop backpack for work is the front flap pocket that provides easy access to grab and sort out your things. The elegant hardware is robust and adds attention to detail. If that wasn't enough, leather built ensures long-term use and better resistance against sudden weather changes. 
• Loved for: ★★★★ | Leather, front flap closure with zip pocket, top carry handle, adjustable shoulder straps
• User said: A great bag!
WHERE TO BUY:
SHOP AT NORDSTROM
Lightweight & Utilitarian
Cotton canvas, nylon, and leather trim are used to make the Longchamp work backpack women laptop carryall. Thanks to these materials, the bag is water-resistant, wicks moisture, and due to that, is a promising shelter for everything you need at the office. Shoulder straps allow hands-free carrying, and the flap closes firmly, so everything stays in place. Only one small pocket and a sufficient main room for storage are available. It can be utilized for smart packing. This is suitable for people of all ages owing to the straight-forward and cool-looking profile. 
• Loved for: ★★★★ | Leather, available in one color, front flap closure with zip pocket, top carry handle, adjustable shoulder straps
• User said: A great bag!
WHERE TO BUY: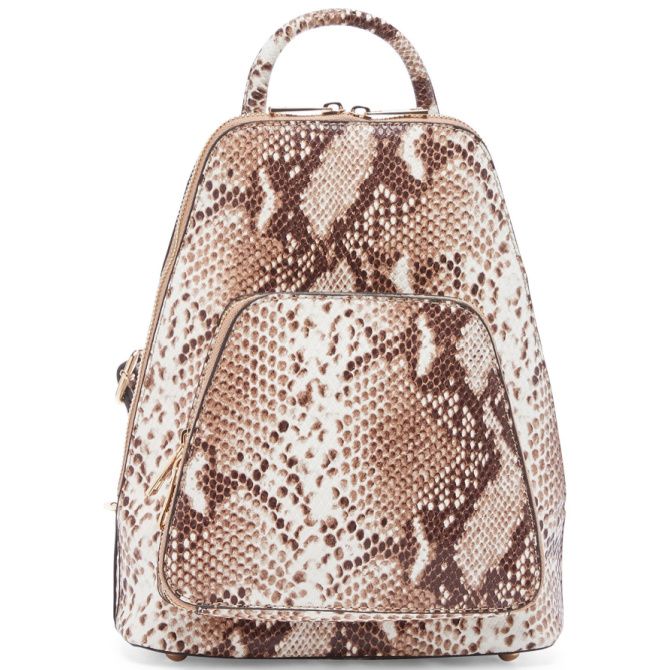 SHOP AT NORDSTROM
Fail-Safe!
Nothing beats the Sole Society's best work laptop backpack when it comes to making a fashionable impact. Seriously! The all-animal print design and a trapezoid silhouette are hard to go unnoticed! Made from Polyurethane, the base is protected with metal studs. It retains the shape and stays upright, away from rough surfaces. Straps permit easy carrying with no stress on your shoulders. Besides, the two-way zip pockets are simple to open and close, without having you scrambling for things after a long day of work. A small pocket is great for keeping small items close!
• Loved for: ★★★★ | Faux Leather, available in two colors, exterior two-way zip pocket, trapezoid silhouette, adjustable backpack straps
• User said: Easy to reach and find everything. Well-organized and looks much like leather!
WHERE TO BUY:
SHOP AT REBECCA MINKOFF
Classic and Sophisticated!
If you need a reliable organization that stays put when you're on the move and off it, Rebecca Minkoff's offering is too good to put off. The best women \'s laptop backpack for work features solid built, which all can be noticed from the high-quality, rich, and shiny black exterior. It looks professional by all means and has dedicated spots for your laptop, tablets, and other vital necessities. Even with full capacity, it remains lightweight and is never a sore from carrying, thanks to the adjustable shoulder straps. 
• Loved for: ★★★★ | Pebbled Leather, available in one color, three interior pockets, space for your laptop, adjustable straps
• User said: Great size and soft leather! Love it!
WHERE TO BUY: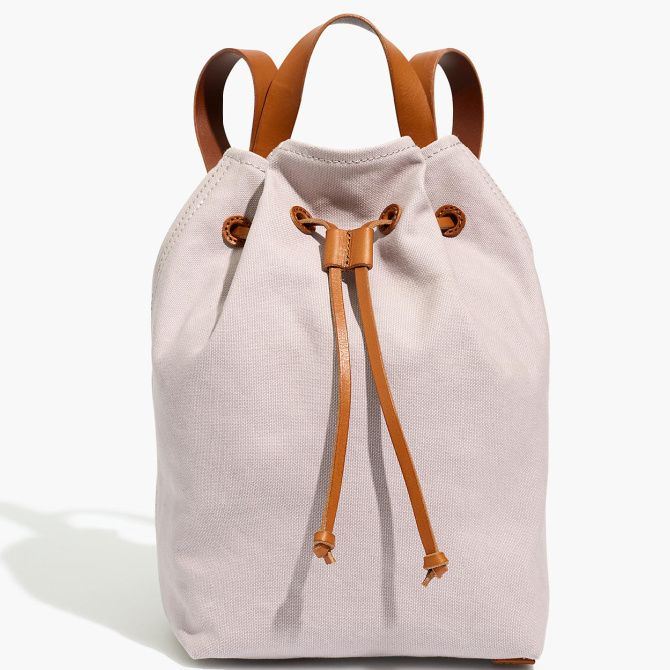 SHOP AT MADEWELL
No Sweat, No Fret!
A best seller in the womens work backpack field, you won't be disappointed with this one. Because for one, it hails from the reputed family of Madewell: qualified customer-pleasers. Secondly, the consumers in the reviews are crazy, madly in love with this cute bag. Made of cotton canvas, this is lightweight to carry, and with the ergonomic straps, you get to enjoy the complete hands-free experience. Durable and ample storage space, a laptop, necessary paperwork, phone, and other handy essentials can be stored with ease. 
• Loved for: ★★★★ | Cotton Canvas, handy interior zip pocket, easy drawstring closure, adjustable straps
• User said: I really love the quality of it. I prefer it as sturdy as it is!
WHERE TO BUY:
Best Work Backpacks for Women Overview
Explore our list of the best women work backpacks that are work-friendly, style-friendly, and in most cases, pocket-friendly! If you have better recommendations of your own, hit us up in the comments. 
Have you got any suggestions of your own for the best work backpack for women? Let us know in the comments!