We partake no responsibility as to how the "Products Mentioned" will behave against your nature because everybody has different priorities, weather conditions, skin types and reactions. The information below is for editorial purposes only. 
Best Tanning Lotions
Say goodbye to skin-damaging lotions and get the perfect glow the safe way using the best tanning lotions. These lotions contain an active ingredient known as dihydroxyacetone. It's a chemical component responsible for tinting dead cells on the skin's surface temporarily to darken them.
Many women who love to spend quality time outdoors, relaxing with friends, and enjoying a picnic with family members, see these occasions as an opportunity to show off their beautiful and healthy tan. A self tanning lotion can help you regain confidence in your skin and achieve a sun-kissed glow in your beach wears. 
However, it's pertinent for you to know that all tanning lotions are not the same. Some are plain, offering a minimal amount of sunscreen protection, some are formulated strictly for outdoor use. In contrast, others are best described as indoor tanning lotion on a tanning bed.
If you love this list of the best tanning lotions, you might also want to check out the best oil-Free moisturizers for women with oily skin!
What Is The Best Tanning Lotion?
Whether you are looking for the best sun protection, indoor tanning lotions, or self-tanners, your choice will be significantly influenced by the weather conditions and your skin's makeup. However, in this guide about the best tanning lotion, we are going to walk you through everything you need to know about these tanners, and what you ought to consider before buying one.
So irrespective of your tanning preference, you should find a good tanning lotion in this comprehensive guide. The products recommended have been carefully scanned and vetted to contain the best tanning components that your skin craves. Read on to find out more!
SHOP AT AMAZON 
Tanning Without Sun Damage
There is no other better way to usher in a perfect sun-kissed skin other than with one of the best self tanning lotions in the market. This lotion that makes you look darker will completely transform your skin without resulting in orange color, dark knuckles, or black patches. 
Continuous usage will ensure your skin tans gradually without sun damage into the perfect tone you envisioned. There is a reason this natural tanning lotion is one of Amazon's choice. You will find out when you get one for yourself!
• Loved for: ★★★★ | Best Seller, safe for everyone
• User said: I fell in love with my skin after using this product!
 WHERE TO BUY: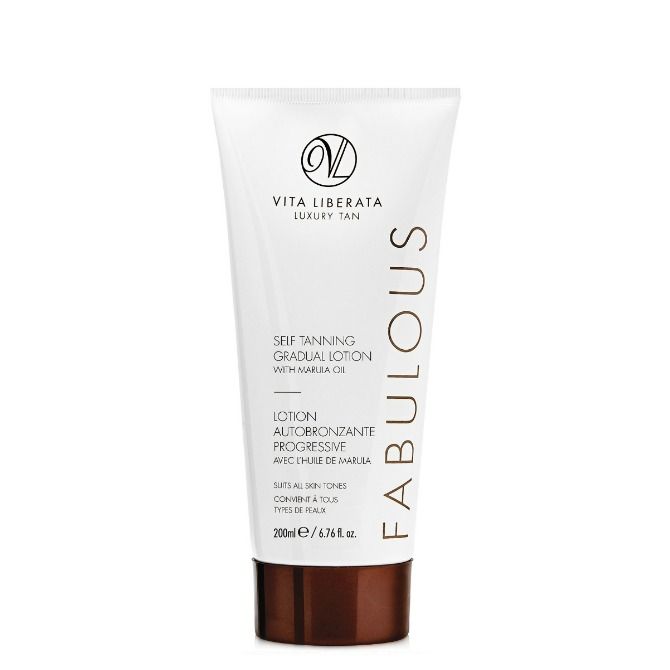 SHOP AT MACY'S 
Guarantees A Golden Glow 
Here is one of the best gradual tanning lotion you will ever find when you shop online for self tanners. If you still want to dazzle at sunset and show of your sexy bikini on a beautiful tanned body, even when you have dry or scaly skin, then you need this tanning lotion for dry or sensitive skin. You will find many reasons to fall in love with this product after your first trial. 
• Loved for: ★★★★ | Gives a golden glow, safe on all skin types
• User said: You can never tell how this lotion works until you try it, so perfect!
 WHERE TO BUY:
SHOP AT AMAZON 
Lavish Hydration
Allow your skin to escape somewhere into the tropic with this fantastic best gradual tanning lotion for all skin types. This lotion promises to hydrate your skin with coconut oil and milk that guarantees instant freshness and softness. If you love the outdoors and want to dazzle in your bikini body, then get this coconut kiss tanning lotion from Ed Hardy. 
• Loved for: ★★★★  | Amazon's Choice, contains age-defying properties
• User said: I'm thrilled because this product works like magic!
WHERE TO BUY: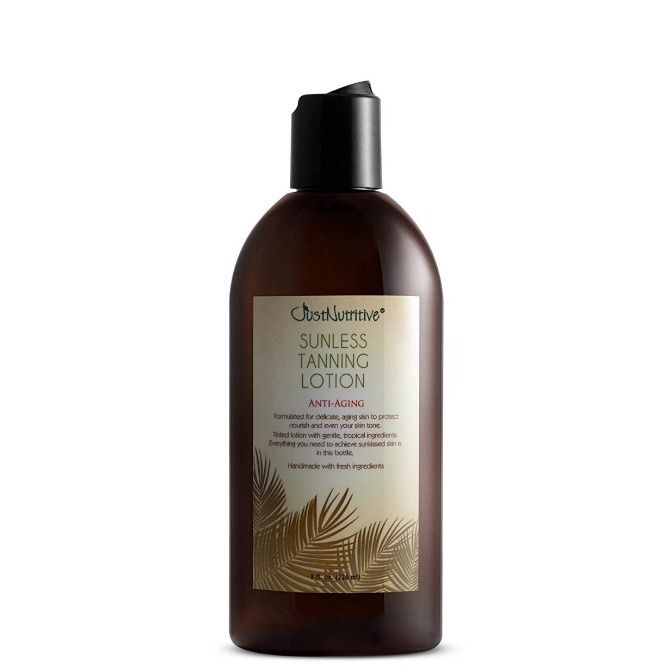 SHOP AT AMAZON 
For fresher and soft skin
If you desire the best self tanner that thoroughly hydrates your skin, leaving it feeling soft, fresh, and smooth, then, this tanning lotion can do the magic. It's formulated with natural ingredients that increase the production of melanin to accelerate the tanning process. 
• Loved for: ★★★★| Amazon's Choice, for sun-kissed skin, popular demand
• User said: This is just what I need. I couldn't have asked for more!
WHERE TO BUY:
SHOP AT AMAZON 
Contains Rich Tanning Oils
This self tanning lotion best for suncare is specially formulated with rich hydrating ingredients and formulas that guarantee a sun-kissed glow. It also has a perfect blend of antioxidants, coconut oil, and fragrance. The oil is quickly absorbed into the skin, giving it a soft and pampered look that gets you ready for a day at the beach.
• Loved for: ★★★★★| Amazon's Choice, best value, rich tanning oil
• User said: I got the glow I crave after my first use!
WHERE TO BUY:
SHOP AT AMAZON 
Quick Action Tanner
If you want your skin to transcend quickly from snow white to a lovely sun-kissed bronze beauty, you mustn't forget this best bed tanning lotion anytime you go shopping. Many users will attest that it's not just gentle on the skin but produces a well-tanned surface even if you have pale skin.
• Loved for: ★★★★★| high demand, quick action
• User said: This dark tanning lotion can take you to a beautiful Island, where you'll see yourself surfing on the beach!
WHERE TO BUY: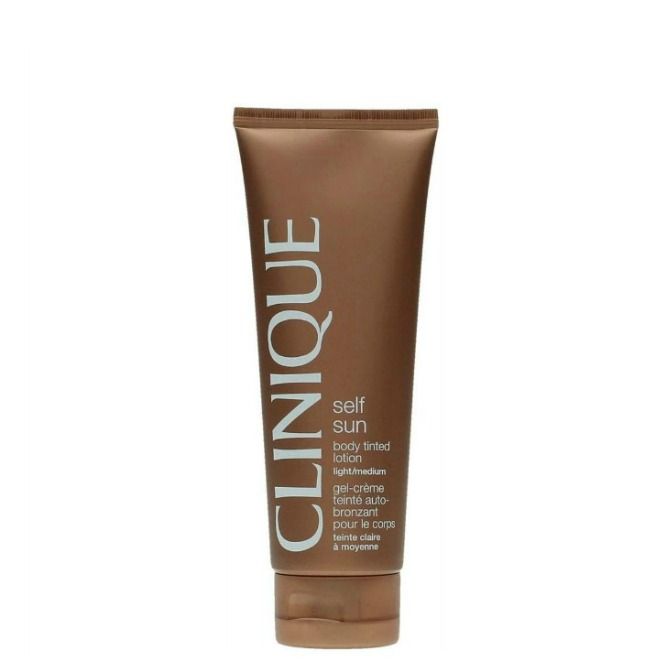 SHOP AT MACY'S 
For Deep Or Golden Tan
If you have been searching for the best self tanning lotion that gives you a deep tan almost instantly after its application, then you should try this unique tanning lotion from Clinique. 
It's best described as the best tanning lotion for fair skin. After your first application, you should expect results within a few hours. However, results will be easily noticeable upon subsequent usage. 
• Loved for: ★★★★★| Perfect for an instant glow, soft feel
• User said: I have tried other tanners, but this product works perfectly for me!
WHERE TO BUY:
SHOP AT AMAZON 
Multipurpose Tanning Lotion
Your search for a fantastic indoor tanning lotion should end with this product. It acts as a glowing tinted moisturizer and can be applied on the skin for an instant bronze look. It's formulated from 100% vegan and natural ingredients that ensure it meets the needs of users looking for how to get the perfect and sun-kissed skin. 
Without doubts, this lotion should be your companion throughout the summertime. It can give you a sexy beach look because it's one of the value-packed best sunless tanning lotion you can ever find.
• Loved for: ★★★★ | Amazon's Choice, value-packed
• User said: I can't believe I can get this much for so less!
WHERE TO BUY: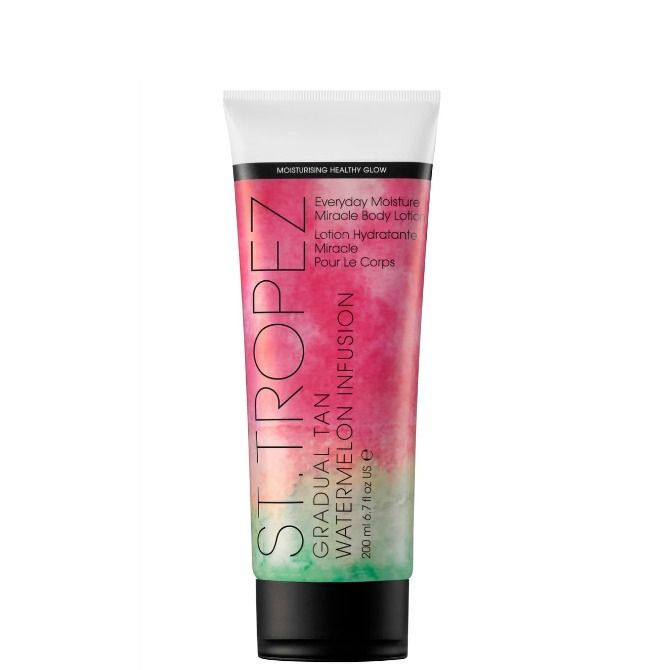 SHOP AT NORDSTROM 
Best Rated Self-tanner
Just as the name implies, it is infused with rich watermelon extract to make your skin pop even at sunset. This natural tanning lotion is always in high demand. 
If you are wondering why this is the case, maybe you should check out why many users see the product as the best self tanning lotion. It doesn't have that self-tan smell. A trial will leave you more than convinced.
• Loved for: ★★★★ | Infused with watermelon extract, soft feel
• User said: I will always recommend this product anytime. Great value!
WHERE TO BUY:
SHOP AT AMAZON 
Paradise In A Bottle
What a perfect way to capture the sun on a beach day. You can have that sexy bronze skin tone for less with this fantastic Island Black Bronzer. Little wonder why it's a beach lover's favorite. If you want your skin to dazzle when you go outdoors, you mustn't forget to grab this best tanning bed lotion for sun-kissed skin.
• Loved for: ★★★★ | Amazon's Choice, guarantees an island glow
• User said: I love the smell and how it makes me be the center of attraction each time. I would gladly recommend it.
WHERE TO BUY:
Best Tanning Lotions Overview
When summer is approaching, that's the time to ensure your skin is ready for those sunny days at the beach. You don't have to search for the best tanning lotion, we have done the work for you. Just pick the one that suits your needs and glow away into summer! 
Have you got any suggestions of your own for the best tanning lotions that will keep you glowing? Let us know in the comments!