Featured image: Nordstrom
Best Breastfeeding Pillow 
A nursing pillow is as indispensable as owning a chair to sit, seriously! If you have a baby who continually cries to be breastfed, a nursing pillow proves to be a blessing. It allows handsfree feeding, so you can continue whatever you're doing 'guilt-free' and without the need to hold the baby tightly. 
With so many options available in the market, not all are made equal. Don't worry if you're not an expert because we've curated a list of the best nursing pillow by strictly keeping your mommy needs in mind.
If you love this list of the best pillows for feeding babies, you might also want to check out the best baby monitor with WIFI to help keep your worries aside!
What Is the Best Nursing Pillow?
Sitting in an awkward position with your heavy bubba in your arms for too long comes with several complications. You can develop leg, arm, neck, and back problems with this regular practice. When simply, a breastfeeding pillow can make matters easy and provides better, firmer support for your baby than your arms and lap. 
It prevents injury by merely easing the baby into a better position. On the bonus side, a dad could also make use of one for play times or bottle feeding. It's imperative to own the best nursing pillow to carry out the breastfeeding tasks. 
SHOP AT AMAZON
Approved by Birthing Hospitals & Lactation Consultants!
Over 4000 consumers have put their trust in My Brest Friend nursing pillow. No wonder it's so popular and turns those marathon breastfeeding sessions into a relief. Made from 100% cotton, the pillow feels soft and cozy and bears the right amount of foam to firmly support your little one's body. The wraparound design is adjustable and fits babies of all shapes and sizes to secure them in place for nursing. 
• Loved for: ★★★★ | Amazon's choice, 100% cotton, available in different colors, wraparound design, convenient pocket
• User said: This allows me to maintain a good posture, back support, and good feeding position with minimal effort!
WHERE TO BUY: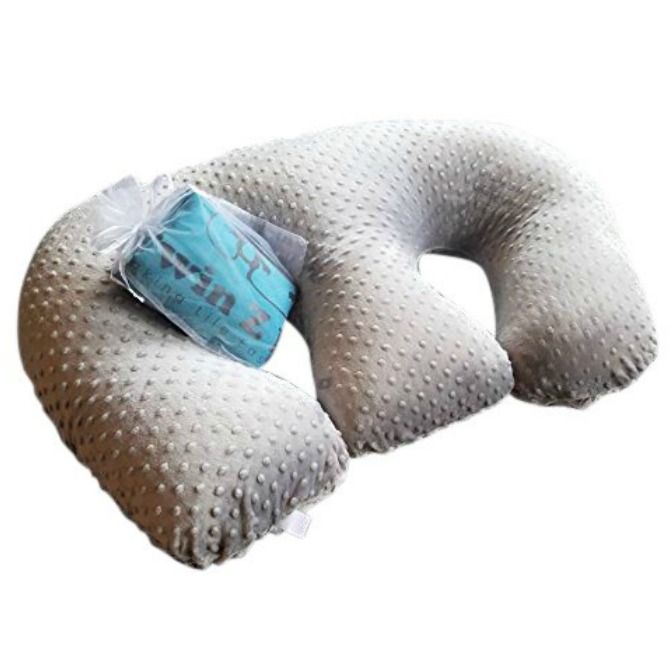 SHOP AT AMAZON
Back Ease!
What can be more bonus-friendly than the twin nursing pillow? With a rating of 4.9 out of 5, this product sure means business. A dedicated pillow can make tending to your baby more comfortable. According to moms, the Twin Z makes feeding a breeze and helps the toddler sleep better, but only allow them to sleep on this cushion under your supervision. It lets you rest your back and forget backache. 
• Loved for: ★★★★ | Amazon's choice, available in three colors, travel bag, suitable for nursing two babies
• User said: My babies slept in them a few nights when nothing else worked!
WHERE TO BUY: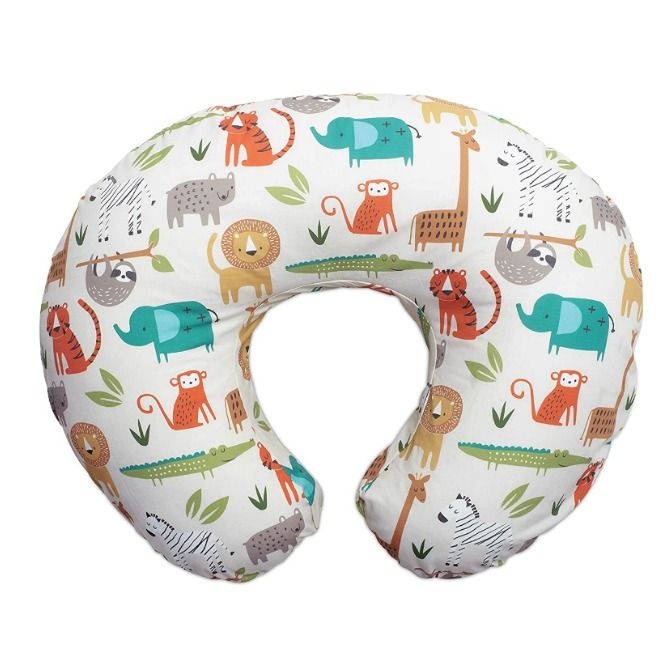 SHOP AT AMAZON
An Award-Winner!
Another popular and user-approved choice is the Bobby nursing pillow. It strikes the perfect balance of comfort and support. The pillow props up your small one into an ergonomic position, that's especially convenient if the child has a latching issue. The design is also pleasing to the eye, and the product itself is very easy to use. This also makes a practical gift for new-mums for their babies feeding, lounging, and tummy time. 
• Loved for: ★★★★ | Award Winner, cotton blend fabric, available in two colors, 0-12 months, machine washable
• User said: I really love the Boppy pillow. It's nicely firm and has made breastfeeding a lot more comfortable!
WHERE TO BUY: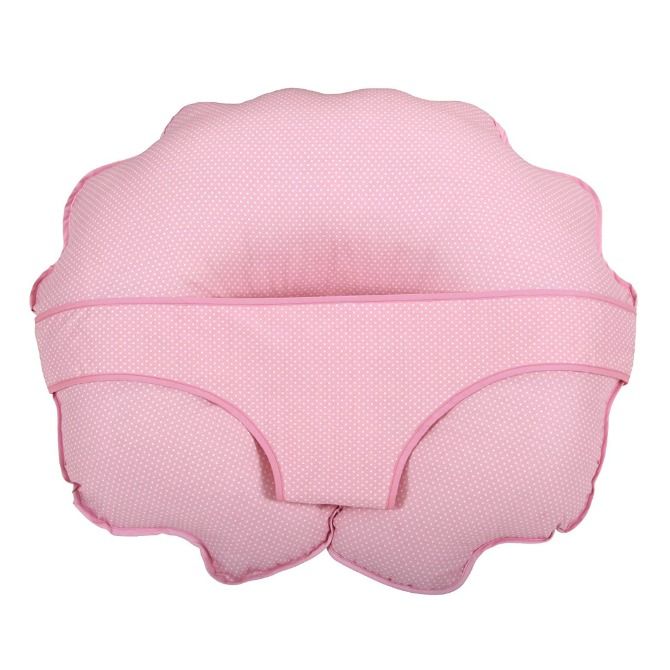 SHOP AT AMAZON
Multi-convenient!
Thanks to the Leachco brand, millions of mommies' lives have been officially made more comfortable with the cuddle-u pillow. It's the best nursing pillow as it's multi-use and can be switched from a recliner to basically anything! You can strap your baby in for feeding to help maintain an accurate position, which assists with better digestion and reduces reflux. The hidden pocket comes extra handy for storing little baby essentials. 
• Loved for: ★★★★ | Available in one color, seat wrap, sit-up support, concealed pocket
• User said: It's great for tummy time and just plain old relaxing!
WHERE TO BUY: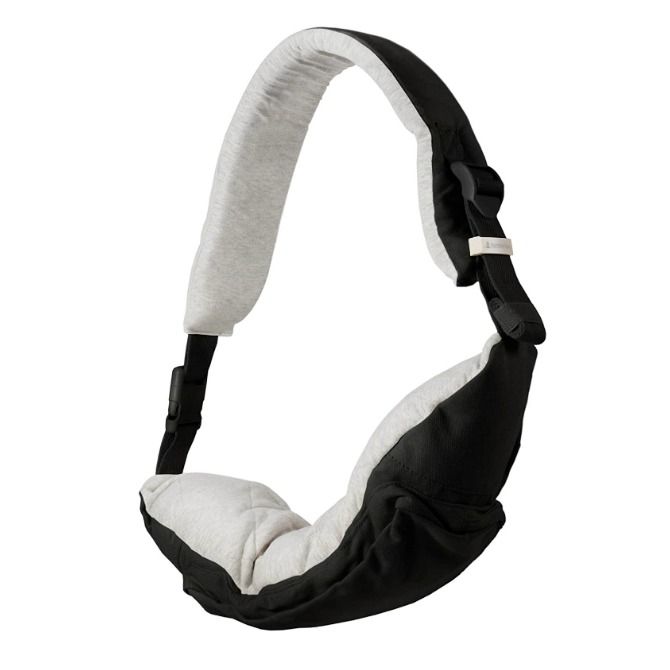 SHOP AT NORDSTROM
Worry-Free Nursing!
Now, here's a pretty fantastic baby nursing pillow that happens to be a baby sling as well. You can easily breastfeed without the use of your hands or maintaining a bent down position. The padded strap is adjustable and helps lock the baby in the perfect place. Also, Humble-bee includes a compact travel bag, convenient when you're on the road. There's a zip pocket, too, for keeping necessary items at hand. 
• Loved for: ★★★★ | Available in two colors, padded shoulder strap, zip pocket, adjustable, machine washable
• User said: It allows me to have my hands back!
WHERE TO BUY: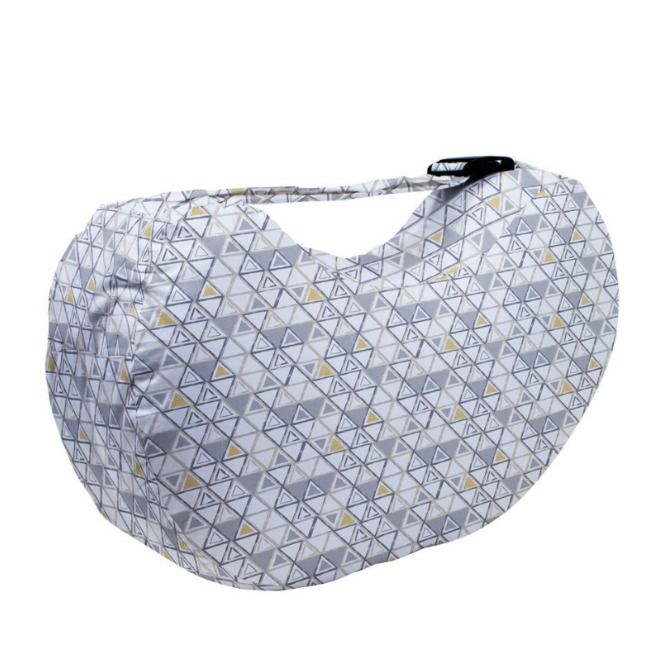 SHOP AT NORDSTROM
Generous!
The Bebe Au Lait can be used for all positions and, trust us, it won't disappoint. This is the 6th best breastfeeding pillow, and it can be used for all toddlers. It helps you establish the ideal breastfeeding position without having to hold onto the baby or causing pain to your nape and shoulders. One side is flat and straight, and the other is soft and plush for optimal comfort. To add to the convenience, both the cover and the cushion are machine-washable. 
• Loved for: ★★★★ | Available in one color, padded waist strap, two-sided front pocket, adjustable, machine washable
• User said: It's so comfortable, and the height is perfect enough that you don't need to even cradle your baby!
WHERE TO BUY: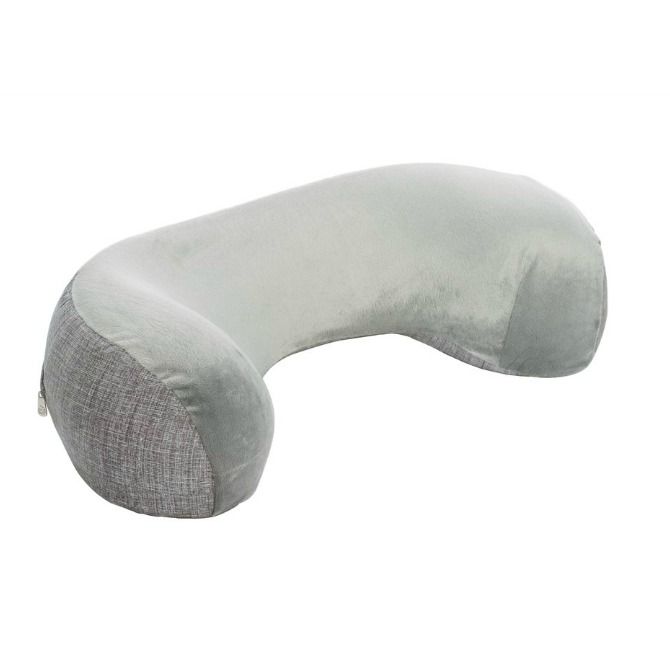 SHOP AT NORDSTROM
The Nerdy Pick!
This is a brand not unknown, and the popularity of this Ergobaby nursing pillow says it all. Developed with the advice of lactation experts, this innovative product answers all your moms' concerns with an ergonomic, contoured design. The magic lies in the design, which tightly hugs your body and your baby's for a better latch. The pillow wrap works as an armrest and keeps slouching and back pain at bay!
• Loved for: ★★★★ | Available in one color, contoured design, removable cover, armrest, interior lining for spills
• User said: Easy on my back and shoulders and allows more freedom to move my arms and hands!
WHERE TO BUY: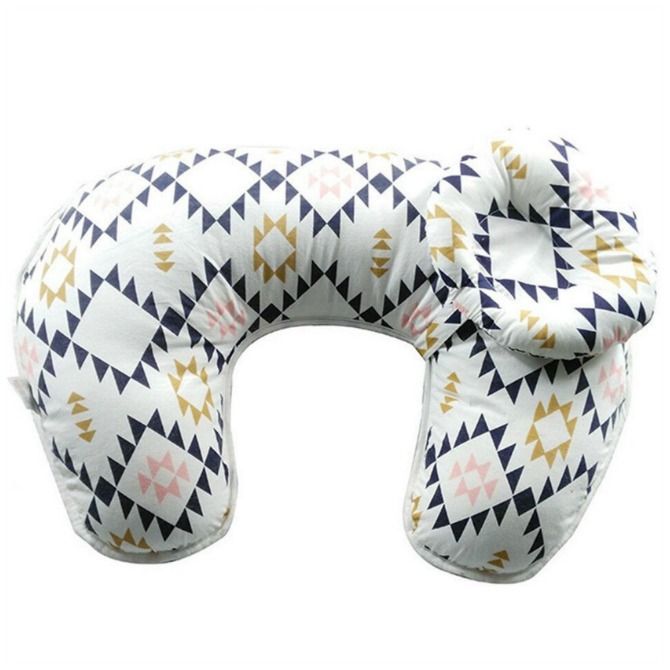 SHOP AT AMAZON
Foolproof!
Any mother who's been into breastfeeding for a couple of weeks knows how uncomfortable it can get. The Borje baby breastfeeding pillow makes a wonderful choice for moms who wish to develop a stronger bond with their little fellas. It offers a firm yet very comfy surface for the newborn and settles you in nicely for the feeding sessions. The extra smaller pillow for the baby's head is a nice gesture! 
• Loved for: ★★★★ | 100% Cotton, available in different colors, adjustable, head cushion, machine washable
• User said: Great product! It works great, and the head cushion is incredible!
WHERE TO BUY:
SHOP AT AMAZON
Successful Nursing Right Away!
Infantino nursing pillow is a handy little thing worth an investment! Not only does it allows three adjustable heights for the best possible nursing angle. But also, the cushion grows with the baby's body and conforms to their developing habits. Your baby's wriggling, moving, or squirming no longers become a problem with this gem. It's compact and easy to store! 
• Loved for: ★★★★ | Polyester, available in one color, adjustable, easy to store, machine washable
• User said: Works great to help prop up the baby and keep the head in place without tiring my arm!
WHERE TO BUY:
SHOP AT AMAZON
We Love All Things Organic!
There's always a learning curve for everything, including breastfeeding! And the nook nursing pillow is one of those necessary tools that make breastfeeding way less awkward. The patented organic pebble fabric this product uses is naturally water-resistant and terrific for any leakages and so much easier to clean! It's skin-friendly and hypoallergenic for all babies. 
• Loved for: ★★★★ | Organic cotton, available in different colors, hypoallergenic, water-resistant
• User said: It's gentle and firm. It allows me to breastfeed handsfree if I want to!
WHERE TO BUY:
SHOP AT AMAZON
Great For Dads Too!
A football position is recommended for mothers who've had a c-section to keep the pressures away from the incision area. Thanks to the Lansinoh nursing arm pillow, it helps accomplish the perfect position. It's impeccable for elevating the baby to the breast for some trouble-free nursing experience. That's not all, this is a compact and portable product and can be thrown into a diaper bag to take with you anywhere. Low-cost and low maintenance!
• Loved for: ★★★★ | Available in one color, portable, perfect for c-sections, easy to clean
• User said: It's also very easy to clean and wash, which is a plus!
WHERE TO BUY: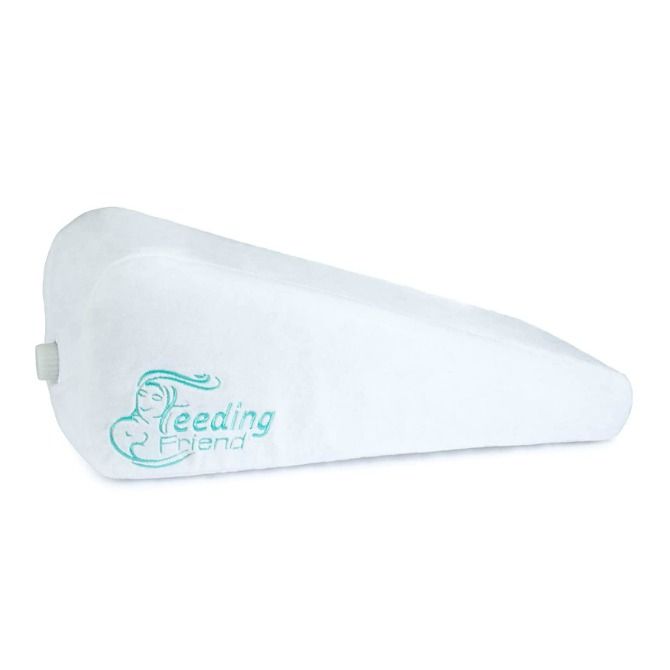 SHOP AT AMAZON
Too Good To Be True, Yet It Is! 
The Feeding Friend offers an inflatable nursing pillow which removes the strain of lugging around heavy pillows and the baby in tow. Carry this in a bag with you anywhere, and inflate within seconds into a super-comfy pillow for your tiny bud. This allows you to maintain any position for not only a stronger bond between you two but a healthier one as well. You can cradle, feed, and play without problems. 
• Loved for: ★★★★ | Available in one color, a removable slipcover, perfect for on-the-go, travel pouch included
• User said: It is super lightweight and fantastic for travel!
WHERE TO BUY:
Best Nursing Pillows Overview
That's the end of the best baby feeding pillows. If you have recommendations of your own, hit us up in the comments below. 
Have you got any suggestions of your own for the best nursing pillow? Let us know in the comments!