Featured Image: Free People
Best Baguette Purse 
We get it, some parts of your past are best left there. You are glad they're over. Never to be missed. Not now, not ever! But there's always that exception, isn't there? That one part of your past that you still relive in your mind. The one you wish you could recreate. If only you could turn back the hands of time. Well, cheer up, the trends have turned them for you! The baguette style purse is back. With a bang!
Trust us. These beauties are unrepentant heartbreakers. One would have thought their charm would have withered and gone with the millennium, but no, they're back. And what a comeback! They're here now in cooler colors and designs that will make your heart flutter once more. 
If you love this list of the best baguette bags, you might also want to check out the best women work backpacks that won't make you look like a high schooler!
What is the Best Baguette Bag?
At this point, any baguette shoulder bag would do. Anything to rekindle that special feeling you had for this delightful compact piece. Wrong! There are too many classy designs, patterns, and shades for you to settle for just any. So, only the best will do. And these exceptionals are sizeable yet spacious enough to contain your essentials. They're catchy, always grabbing attention and making you stand out. Want to see the heart grabbers that made our list? Come on here!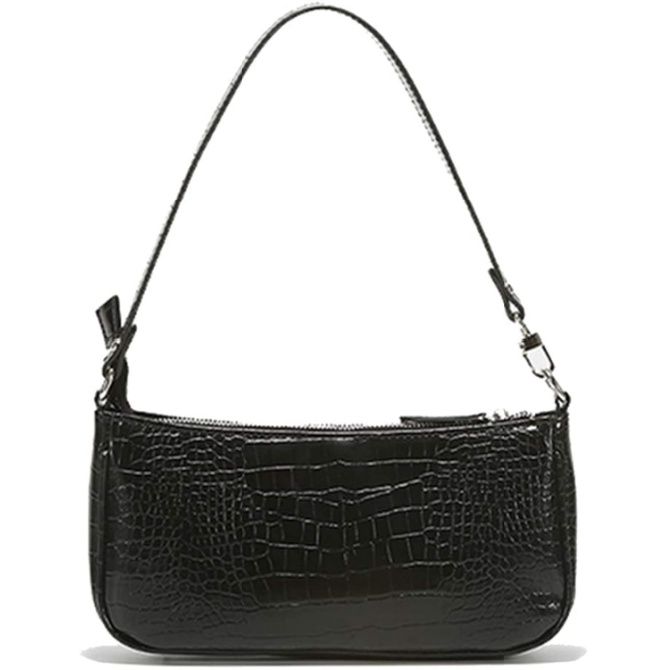 SHOP AT AMAZON
Tissues, Please!
This lovely piece may not be a Fendi mini baguette, but it's standing tall and proud as Amazon's No one best seller for women's clutch handbags. With zipper closure to keep your precious stuff intact, a classy look, and a price that won't make you break a bank, this pretty purse will have you tearing up in nostalgia. 
• Loved for: ★★★★ | Spacious, easy to carry, zipper closure, suits different outfits
• User said: This is super cute! I wear it with everything, and I always get compliments. 
WHERE TO BUY: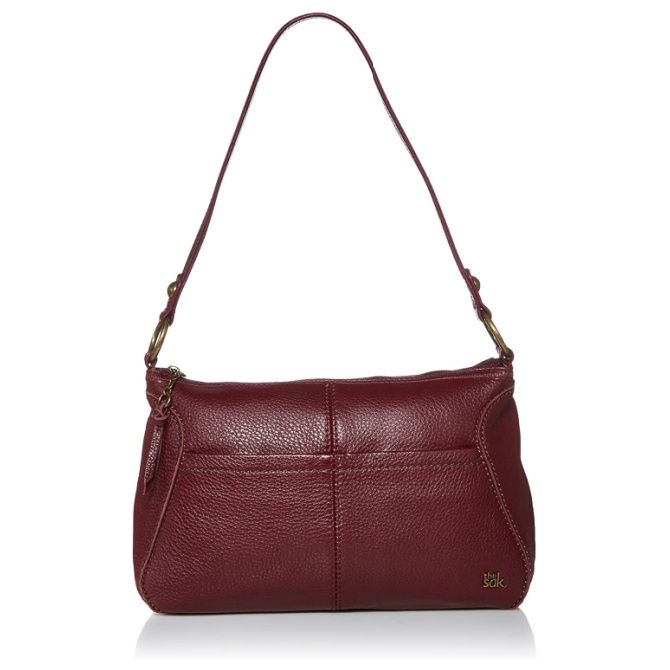 SHOP AT AMAZON
A leather for All Weather!
If this 100% leather baguette handbag doesn't melt your heart, we don't know what will. The antique brass stone hardware takes it a notch higher than its peers. The back slit pockets give you extra space for those bubble gums, nail files, and lipsticks. Actually, they're large enough for your smartphone. Amazed? Same here! You may carry it as a clutch, wear it as a shoulder bag or crossbody, the appeal is boundless.
• Loved for: ★★★★ | Functional, soft genuine leather, turquoise lining, available in multiple colors
• User said: I am always looking for a bag that is not too big but has enough room for my essentials. This is perfect!
WHERE TO BUY: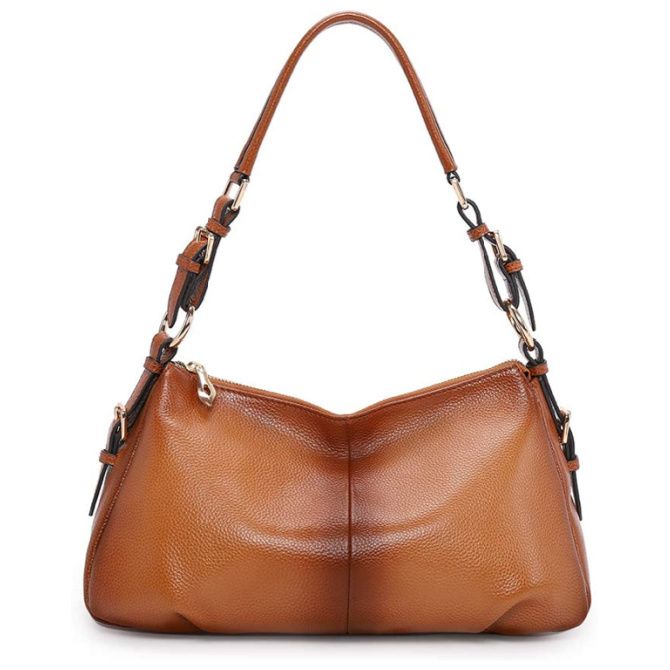 SHOP AT AMAZON
One Bag, and You're Styled!
If you ask us how you can break out of your bag rut, we'll say get yourself this beautiful purse. It's a well blended combo of simplicity and class. Made of pure soft leather, it has a perforated top handle that lets you adjust the strap to your desired length. So, whether it's your bestie's wedding, date with your new guy, or a dash to the mall, this baguettebag will ensure you're all styled up. 
• Loved for: ★★★★ | Soft genuine leather, outside zipper pocket, pebble patterns, stylish design, easy to clean
• User said: This is a lovely bag! It is roomy and comfortable to hold on the shoulder. The pockets are enough for all odds and ends. 
WHERE TO BUY:
SHOP AT EXPRESS
When Sleek Becomes Your Middle Name!
You may have been seeing the baguette bag trending and wondering what the buzz is all about. It's nothing but the rebirth of these precious little handbags style from the past. And honestly, they're worth the hype! Especially this sexy Joanna Maxham version. It's so sleek you wouldn't want to part with it. A perfect companion to every outfit, it is bound to fetch you countless compliments.
• Loved for:  Removable shoulder strap, genuine Leather, fits all essentials
WHERE TO BUY: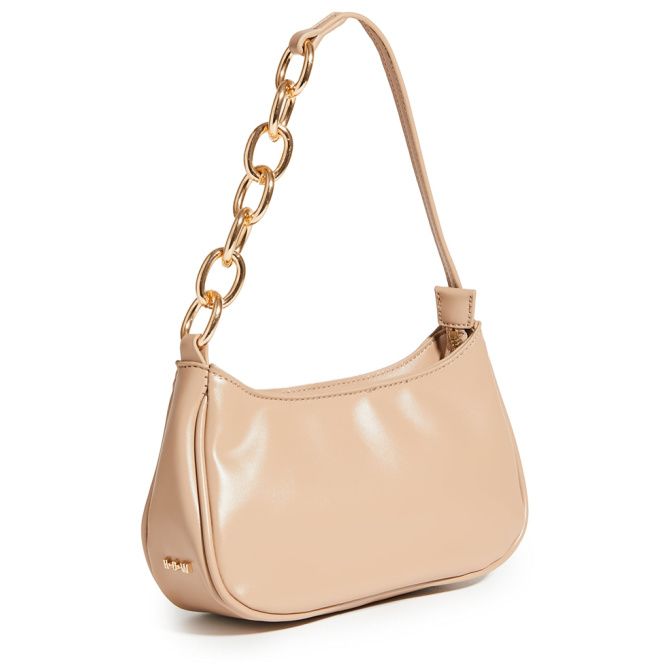 SHOP AT SHOPBOP
From Memories to a Bag of Baguettes!
Instead of holding those beautiful 90s memories in your head, what would you say if you had a chance to own one in your hands once more? Smile! You can now hold a pleasant reminder of days you didn't have a care in the world. Days all you had to do was look pretty. This baguette shoulder bag lets you feel young again. And some.
• Loved for: Chunky chain straps, gold tone hardware, structured silhouette
WHERE TO BUY: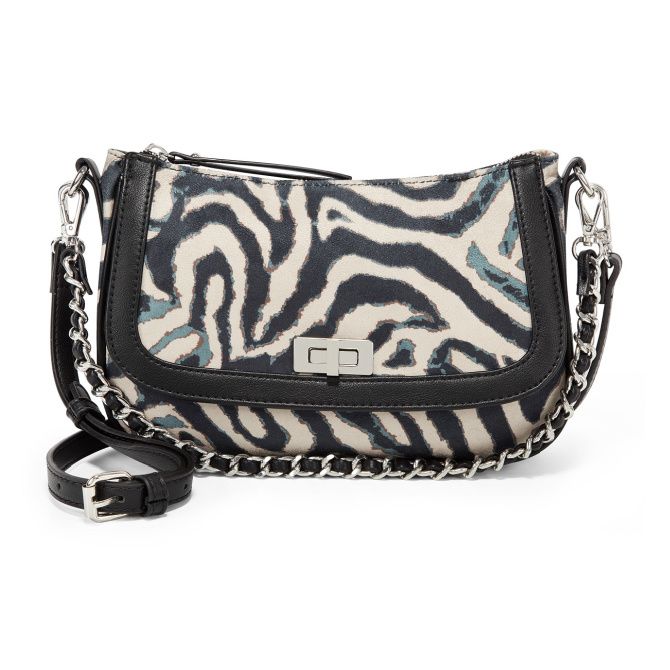 SHOP AT MACY'S
Show, Don't Tell!
With this little dream, you won't need to announce your entry anywhere. It introduces you in a very subtle yet elegant way. If you love a classic look baguette bag, then you're going to love this. The silvery clasp is class on its own. Its removable, adjustable, and double straps make it more convenient to carry. Plus, it gives you more options to rock it. Just remove the strap and match it with your bespoke dinner dress.
• Loved for: ★★★★ | Classy chain strap, silvery clasp, spacious, multiple pockets
• User said: The details are lovely. You get two straps, which I think is cool. I'm happy!
WHERE TO BUY:
SHOP AT AMAZON
A Bag for Keeps!
If, like us, durability is your slogan for purses, you need to look this way. This baguette handbag made with genuine soft leather starts to win your heart with its smooth feel to the touch of your hand. It doesn't stop there. Its organized compartments let you keep your stuff in an orderly manner. If you're in the mood to switch your style, you're in safe hands. Perfect as a shoulder bag or crossbody.
• Loved for: ★★★★ | Crocodile pattern cowhide, bottom protector, functional, customized zipper
• User said: I love this bag's stylish design! I highly recommend it to everyone, for everyday use with shoulder strap, and traveling with crossbody strap.
WHERE TO BUY:
SHOP AT URBAN OUTFITTERS
Everyone Deserves Some Legit Obsession!
We all have that one bag we're obsessed about. The one bag we carry more than the rest of our bags combined. And it's not just because it's lovely. It's because it matches all our outfits and is super functional. We feel incomplete when we're without it. It feels like we're carrying an expensive baguette. Yes, that cute! This beauty is very compact, yet large enough for your stuff. The brown snakeskin is an absolute must-have.
• Loved for: ★★★★★ | Snakeskin, available in multiple colors, compact, easy to clean, functional
• User said: I absolutely adore this purse! It's super easy to keep clean and fits all the essentials.
WHERE TO BUY: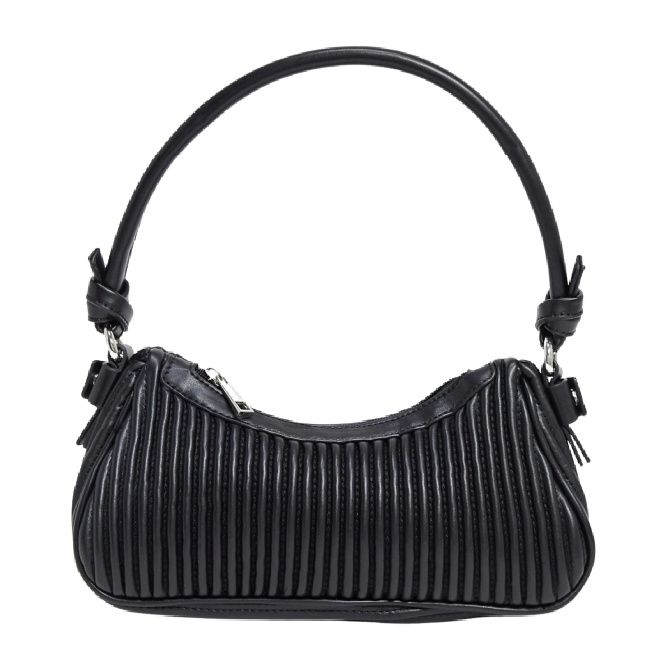 SHOP AT ASOS
What's the Fun in Normal?
You've been regular for long enough. It's time to ditch your old boring bag and infuse your life with some creativity. This is definitely not your everyday bag. It stands out like a sore (more like pretty) thumb. But really, why go for plain when you can have a pleated? This matte finish baguette purse with a padded-rib design is all you've ever craved for in a bag. And the knot and ring detail makes it head and shoulders above all other purses.
• Loved for: Padded-rib design, knot and ring detail, shoulder strap, zip-top closure
WHERE TO BUY: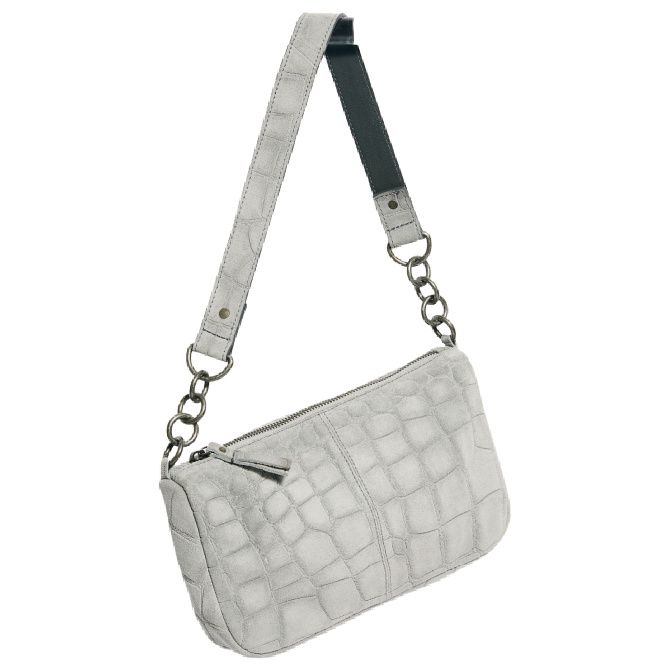 SHOP AT FREE PEOPLE
The Killer Combo!
Every fashionable lady will tell you there's that special something about suede. And it's more than the texture. They'll also tell you the croc pattern is to kill for. Now imagine a suede bag with a croc design. That's one combo that's sure to make you slay all day. The O-ring accents give it that sleek look that's scarce. Very compact and comfortable, this baguette bag pattern goes with almost anything you throw on.
• Loved for: ★★★★ | Suede, croc pattern, O-ring accents, matches every outfit
• User said: It's simple, elegant, and goes with everything! I'm able to fit staple items like my wallet, phone, earphones, etc. It's very compact.
WHERE TO BUY: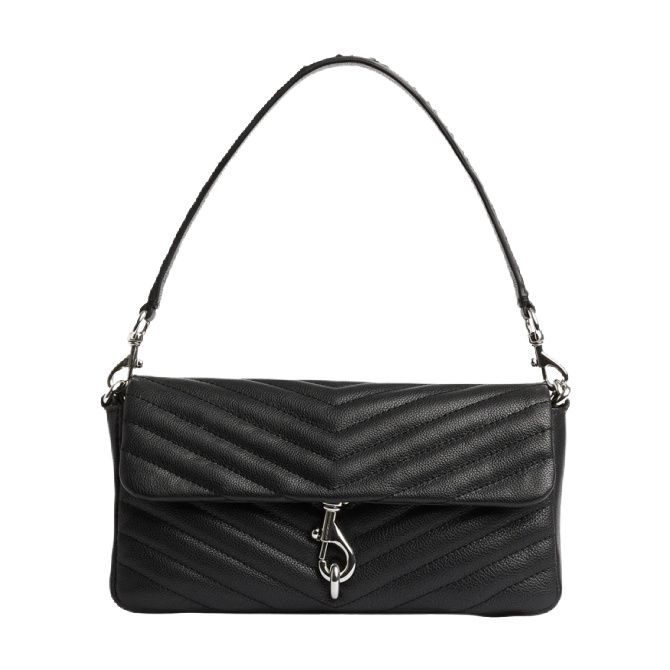 SHOP AT REBECCA MINKOFF
Ain't Nothing Wrong With a Little Luxury!
If you've been wondering how to reward yourself for being such a sweet Diva, then you're not likely to get a better deal. This leather baguette handbag elevates your look instantly. See, there's something genuine leather does to you. It makes you feel you own something precious. And that would be true. Add to that a dash of pearls and, oh girl, your luxury starter pack is complete. 
• Loved for: ★★★★★ | Genuine leather, pearl-studded strap, removable strap, magnetic snap closure, roomy
• User said: I love the pearl detail. This bag has enough room to fit a small wallet, hand sanitizer, phone, and keys. 
WHERE TO BUY:
Best Baguette Bags Overview
What is Baguette Purse?
Nothing won our hearts in the late 90s more than the Fendi baguette vintage. This purse became the bag to own, and there was no controversy. If you didn't have one, you had it as a goal to get one. Yes, it was at the top of many bucket lists. It was compact, functional, easy to carry, and super classy. It birthed many similar purses that are affordable, which we've come to adore (like our top picks above!). These bags are back now, and we're having a ball!
We got over the 90s, but what we didn't get over was the Fendi baguette Sex and the City craze. We kept it tucked away in the little corners of our hearts to spark fond memories and chuckles. Now, these dainty purses are back with a flood of reminiscences, and we're so loving them! You're not going to be left out, are you?
Have you got any suggestions of your own for the best baguette bags? Let us know in the comments!